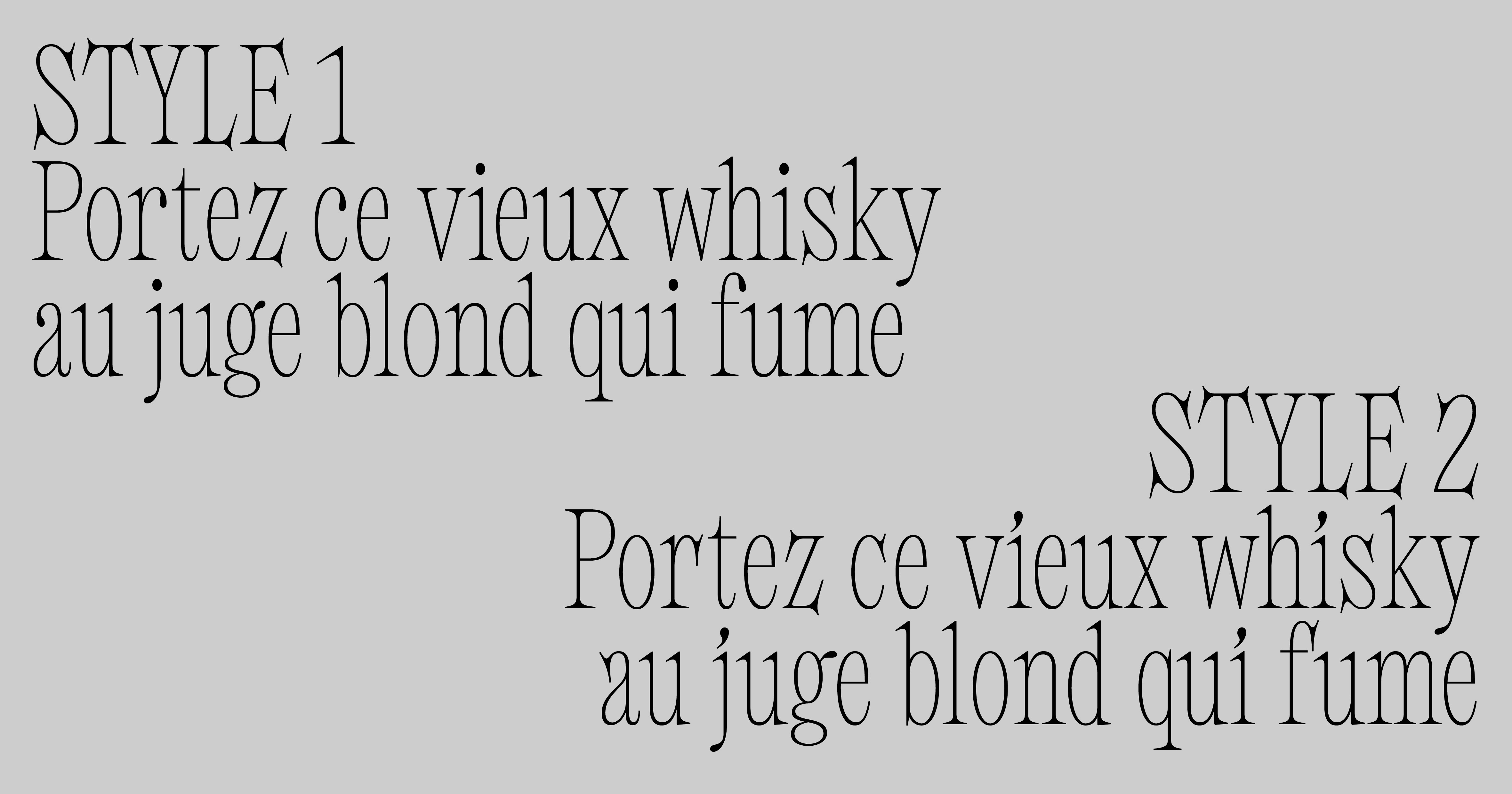 INFOS
Both modern and old school, Holise is a condensed typeface adorned with spicy details on the serif that gives it all its originality. This elegant typo will brighten up your title and large text.
︎︎︎Total glyph set: 687
︎︎︎Weight : 1
︎︎︎Little capitals : YES
︎︎︎Variable font support : NO
︎︎︎Languages: Central Europe, Southeast Europe,
and Western Europe, Greek (capitals)
︎︎︎Download glyphs set
︎︎︎Designer : Inès Davodeau
︎︎︎Date of creation : 2021
︎︎︎Date of release : December 15th 2021
BUY ME
How buy the font ?
︎︎︎ If you are a designer and want to use the font for one of your clients,
you need to know how many people work in your client's business
.
︎︎︎ If you are purchasing the font for yourself or your business,
you have to fill how many people work with/for you
.
︎︎︎Purchase license for size company > 1500, please contact me.
How chose the right licence ?
︎︎︎Please read the EULA to chose the right license!
Purchase the license ︎︎︎
TEST ME

Download the trial version ︎︎︎